Galpin Studio Rentals, Galpin Rent A Car, and Galpin Production Rentals does require a certificate of insurance for rentals in the name of a company or an organization. The following information will need to be included on the certificate: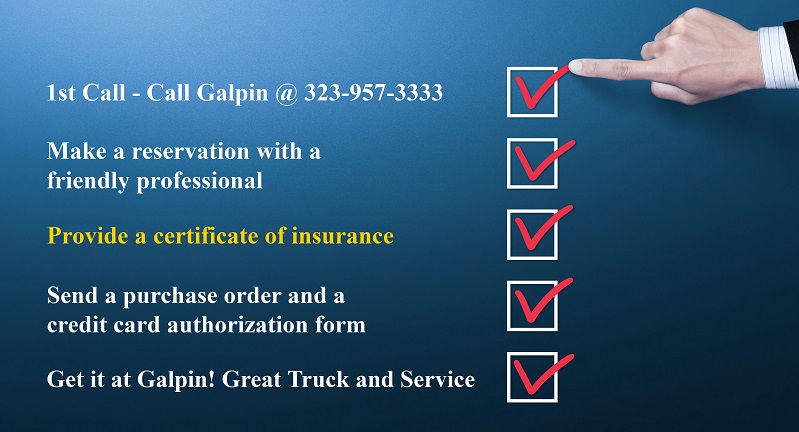 The certificate of insurance must name Galpin Motors, Inc. as the certificate holder
Certicate must list Galpin as "Additional Insured" for auto liability with "Rented Vehicle" coverage.
The liability coverage must be a minimum of one million dollars ($1,000,000).
Certificate must name Galpin as "Loss Payee" for physical damage to rented vehicles.
Certificate must list the limits of physical damage coverage and include the deductible amount.
Please Name Certificate Holder as Listed Below:

Galpin Motors, Inc.
Dba Galpin Studio Rentals
1763 Ivar Ave. Hollywood, CA 90028
FAX Insurance Cert to: 323-856-6790