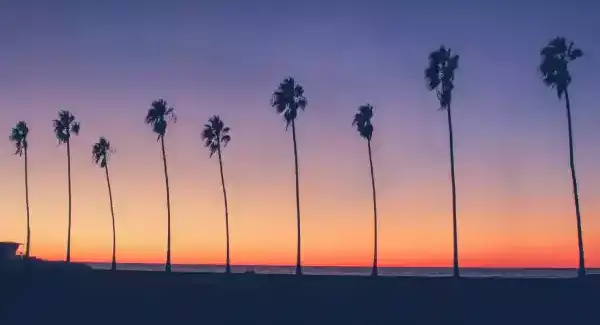 When embarking on a journey as a visitor in Southern California, the region's plethora of must-see attractions and diverse destinations promises an unforgettable experience. From the vibrant city life of Los Angeles to the natural wonders of Joshua Tree National Park, there's something for everyone. To make the most of your trip, consider renting a car from Galpin Studio Rentals. With their exceptional fleet of vehicles, you'll have the freedom to explore the top recommendations and create lasting memories.
Los Angeles: A Vibrant Metropolis: Start your adventure in the entertainment capital of the world – Los Angeles. Rent a car from Galpin Studio Rentals and immerse yourself in the glitz and glamour of Hollywood. Stroll down the Walk of Fame, visit the iconic Griffith Observatory, and enjoy breathtaking views from the Getty Center. Don't forget to spend some leisurely time at the beautiful beaches of Santa Monica and Venice.
San Diego: A Coastal Paradise: Drive south to San Diego, where the pleasant weather and stunning coastline await. Galpin Studio Rentals provides the perfect vehicle for your journey. Explore the cultural and natural treasures of Balboa Park, home to museums, gardens, and the renowned San Diego Zoo. Discover the historic Gaslamp Quarter, tour the USS Midway Museum, and relax on the pristine beaches of Coronado Island.
Joshua Tree National Park: Desert Wonderland: Embark on a scenic drive east of Los Angeles to Joshua Tree National Park, a unique desert landscape unlike any other. With Galpin Studio Rentals, you can venture into the park's vast expanse of Joshua Trees and marvel at its otherworldly beauty. Hike scenic trails, try your hand at rock climbing, and witness awe-inspiring stargazing opportunities in one of Southern California's finest dark sky locations.
Disneyland Resort: A Magical Experience: No trip to Southern California is complete without a visit to the enchanting Disneyland Resort in Anaheim. Rent a car from Galpin Studio Rentals and make your way to the magical world of Disney. Enjoy thrilling rides, meet beloved Disney characters, and immerse yourself in the whimsical atmosphere of Disneyland Park and Disney California Adventure Park.
Santa Barbara: Coastal Charm: Cruise up the stunning Pacific Coast Highway with a Galpin Studio Rentals car and arrive in the charming coastal city of Santa Barbara. Admire the Mediterranean-style architecture, visit the historic Santa Barbara Mission, and explore the vibrant downtown area. Take a leisurely walk along Stearns Wharf for breathtaking ocean views and indulge in the city's beautiful beaches.
Catalina Island: Island Getaway: Escape the mainland and take a ferry to Catalina Island for a unique island adventure. Engage in activities like snorkeling, kayaking, and hiking, or simply unwind on the pristine beaches while soaking in the island's natural beauty.
Palm Springs: Desert Oasis: Head inland to Palm Springs, a desert oasis renowned for its mid-century modern architecture, rejuvenating hot springs, and world-class golf courses. Rent a car from Galpin Studio Rentals and experience the Palm Springs Aerial Tramway for breathtaking views, visit the Living Desert Zoo and Gardens, and take a leisurely walk along the lively Palm Canyon Drive.
Legoland California: Fun for All Ages: If you're traveling with children or are a fan of Lego, a visit to Legoland California in Carlsbad is a must. With a reliable rental car from Galpin Studio Rentals, enjoy the park's themed rides, interactive exhibits, and impressive Lego sculptures that will surely bring out the child in you.
Conclusion: With Galpin Studio Rentals as your trusted companion, you can effortlessly explore the must-see attractions of Southern California.